What Is Microsoft PowerPoint Used for in the Workplace
Mar 10, 2023
Have you ever wondered why Microsoft PowerPoint presentation software remains one of the most vital tools in the business industry?
What is Microsoft PowerPoint used for in the workplace, anyway? After all, there are plenty of other presentation platforms available online.
This article will discuss the following:
The uses of Microsoft PowerPoint in the workplace.

Final thoughts on the uses of Microsoft PowerPoint in the workplace.

Frequently asked questions on the uses of Microsoft PowerPoint in the workplace.
What Is Microsoft PowerPoint Used for in the Workplace?
To ensure effective and efficient meetings.
PowerPoint presentation software helps to create presentations in just a few minutes. What's more, it offers a great way of dealing with meetings. Conducting appealing presentations keeps your audience focused and gives an excellent visual impact. Moreover, it helps you keep your audience engaged.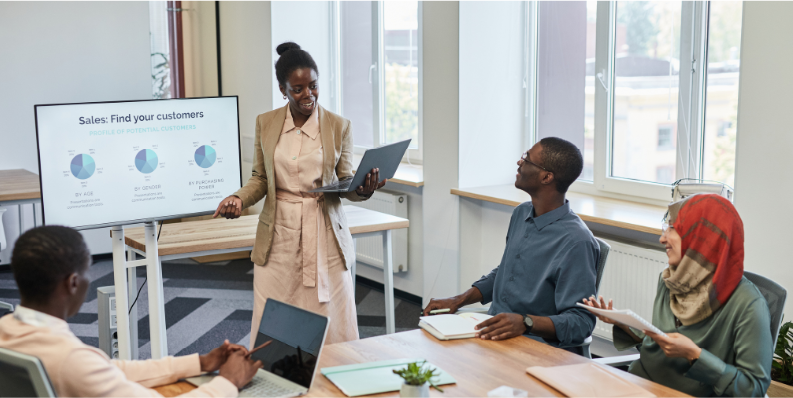 For navigating your presentation with ease
Excel certainly falls short of PowerPoint in terms of presentation and navigational simplicity. With Microsoft PowerPoint, you can smoothly switch between slides.
Plus, it helps the presenter instantly provide relevant information to their audiences whenever they lose interest.
For accessing presentation templates
Microsoft PowerPoint has several templates, but most are plain and boring. If you want alternatives to monotonous presentation designs, turn to Simple Slides. You can achieve consistency by using our graphics templates for your professional presentation. Whether you want to customize your templates slide to have a sleek design for your theme, you can change your PowerPoint elements and include them in your slides.
In addition, we recommend learning how to change PowerPoint templates.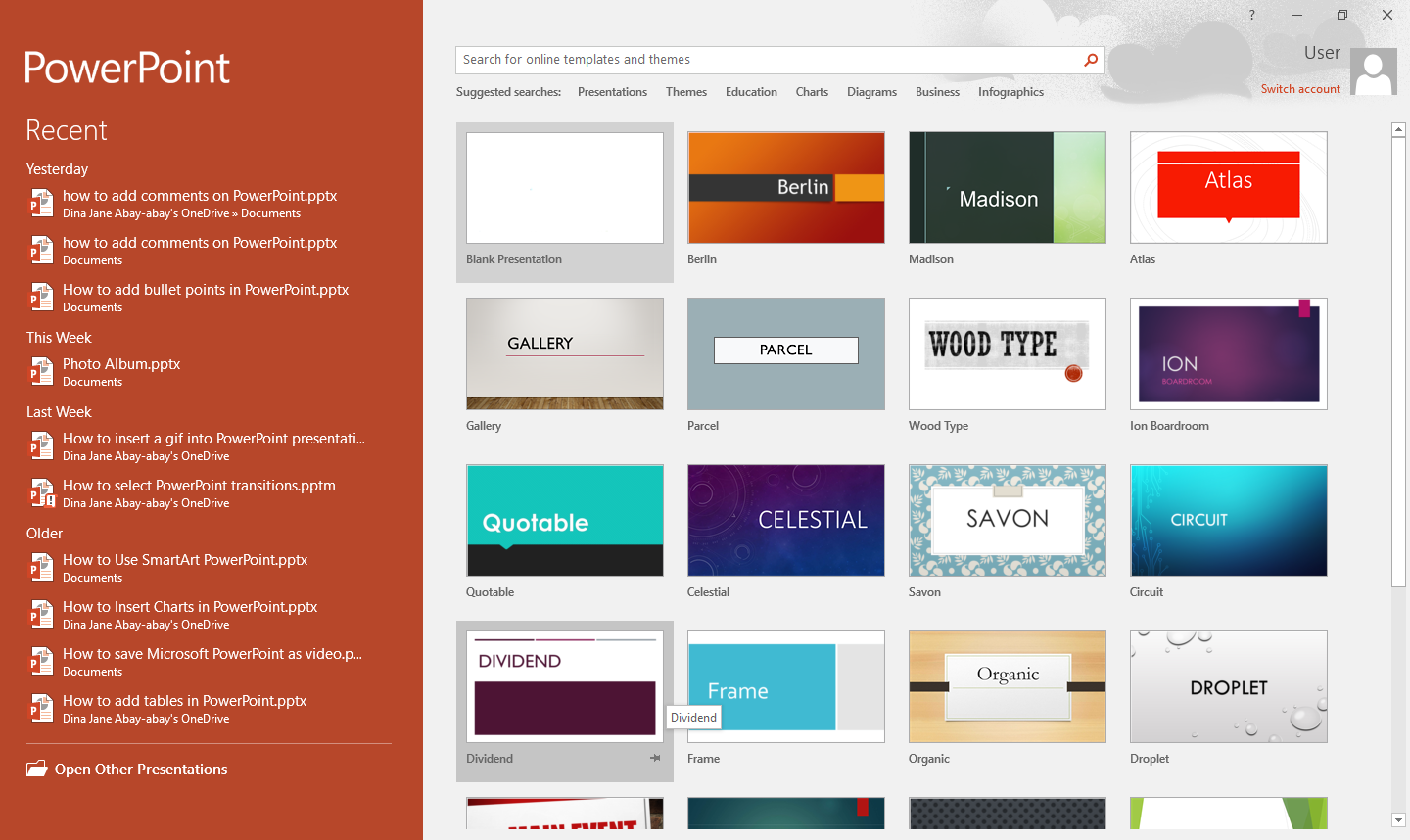 For having great choices for diagrams and charts.
Suppose you use charts and diagrams to present your marketing strategies, annual summary presentations, and financial reports to your employer. PowerPoint has several options for creating and customizing any graphical depiction of your data. It allows you to convert your textual reports to visual graphics.
Microsoft PowerPoint acknowledges that the engagement of the presenter and their audience is vital to keep the interest during the presentation.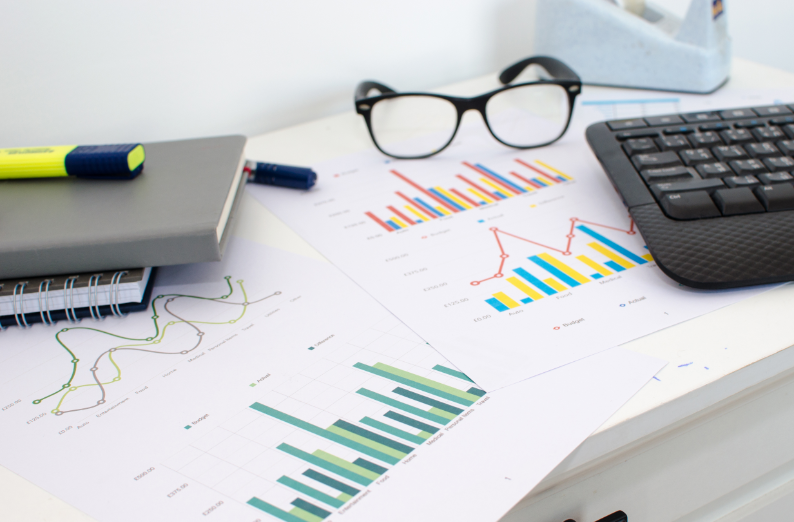 For sharing and viewing presentations with ease.
Let's say your client can't come for your presentation or someone failed to attend. With the ease of using MS PowerPoint, you can share the file. You can even enable PowerPoint Join so your audience, new hire training employees, and anyone in the company can access the file online.
Besides, PowerPoint presentations have features like PowerPoint Live that integrate with Microsoft Teams. In virtual meetings, you can show your PowerPoint presentation without sharing your screen.
Another helpful feature is formatting PowerPoint presentations as videos. You can easily upload your presentation on YouTube so people can view it.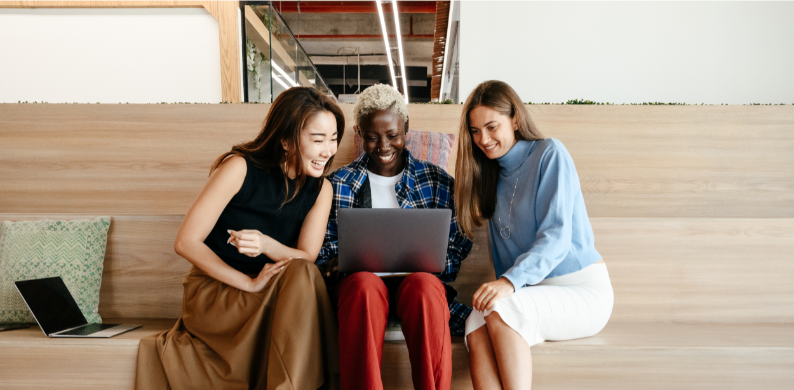 For accessing interactive clicking.
Suppose you're conducting a webinar or presenting other tasks via Microsoft Teams and PowerPoint Live. Your audience will be able to control the flow of the presentation. They can create a poll and freely switch between slides.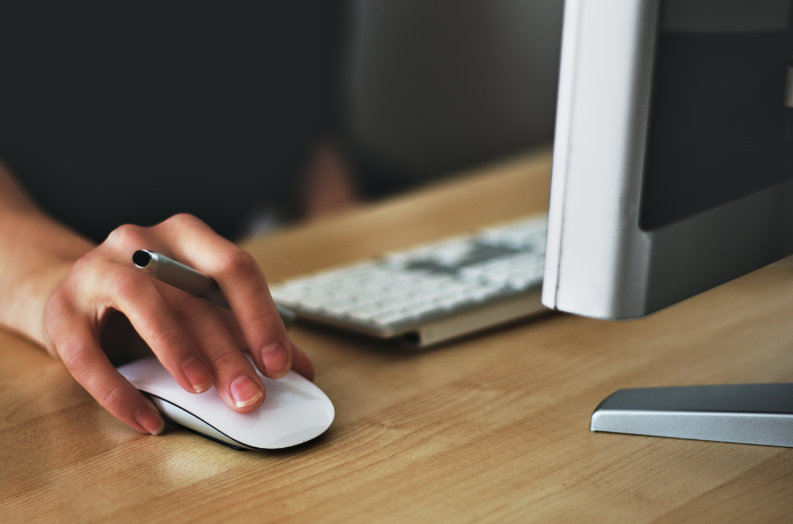 To obtain great graphics.
When you're using PowerPoint software, you can perform the following graphic customizations:
You can also import and customize your PowerPoint presentation by putting your company logo and inserting your product photos, which is perfect for adding visual impact.
Final Thoughts on the Uses of Microsoft PowerPoint in the Workplace.
With MS PowerPoint, you can easily prepare and create professional business presentations containing your Excel data.
Plus, one of the benefits of using Microsoft PowerPoint in the workplace is that it is very accessible in all file formats. Besides, it is one of the world's most commonly used presentation software. You can check out Simple Slides or click here for more how-to blog posts about PowerPoint.
Frequently Asked Questions on the Uses of Microsoft PowerPoint in the Workplace:
How can I share PowerPoint presentations in Microsoft Teams via PowerPoint Live?
If you're in a Microsoft Teams meeting, you can share your presentation through these steps:
In the PowerPoint Live tab, click "Share."

Choose the PowerPoint file you want to present to your audience.

Your presentation is now available to everyone.
How are presentations done in both businesses and schools?
Your presentation is accessible from anywhere and will stand out for your audience. Teams can work together seamlessly because custom designs are supported through Microsoft PowerPoint.
What is the significance of Using Microsoft PowerPoint presentations?
Boost audience engagement by adding appealing multimedia. You may use graphics, music, and video in PowerPoint to make your presentation more visually compelling. These audio and visual signals can also encourage spontaneity and audience participation in the presentation.
Related Articles:
Mistakes To Avoid in PowerPoint and How To Fix Them
How to Change the Font in PowerPoint
How to Share PowerPoint Presentations on Teams
Get A Free Sample of Our Award-Winning PowerPoint Templates + University
Join our mailing list to receive the latest news and updates from our team.
Don't worry, your information will not be shared.
We hate SPAM. We will never sell your information, for any reason.