Business Presentation: Tips and Guides
Apr 17, 2023
Do you want to make a stunning business presentation design?
Convince potential investors or partners by learning to build an effective business presentation.
In this article, we will discuss the following:
What is a business presentation?

Three types of business presentations

What is the structure of a business presentation?

Tips and Guides in Crafting Business Presentations

Frequently asked questions about how to create business presentations.
What is a business presentation?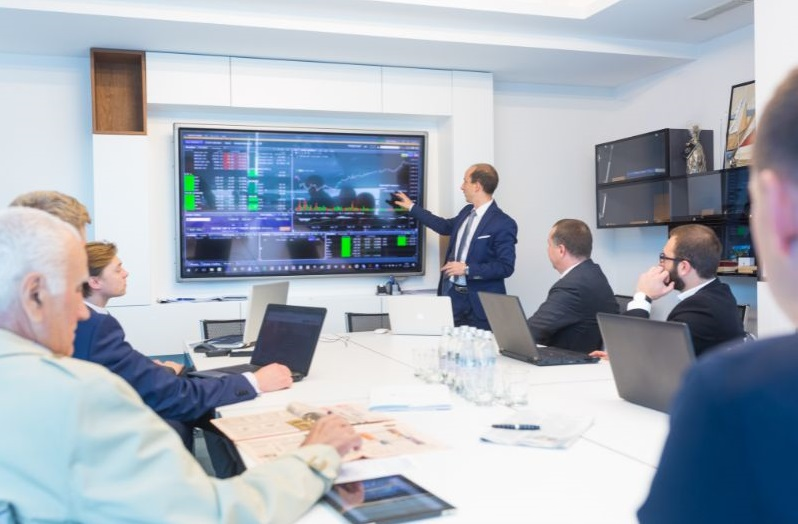 A business presentation is a form of public speaking that provides essential corporate information. You can use data visualizations to show investors and clients a business model.
Three types of business presentations
It's crucial to remember the desired results when developing a business presentation. Generally, these are the most common types of business presentations:
Informative business presentation
You can deliver valuable information to your potential investor, client, or partner using presentation slides. Most informative business presentations are used to share results with clients.
Examples of informal business presentations:
Quarterly business reviews,

Business plans, and

Team briefing presentations.
Persuasive business presentation
You can convince people to take a specific action with persuasive business presentations. So, your slides must be clear, polished, and captivating to captivate your clients.
Examples of persuasive business presentations:
Sales presentation,

Business proposal presentation.
Instructive business presentation
Instructive business presentations are a type of supporting material. Use it to show people a new process and visualize the goals and vision of your company. It also gives your audience a fantastic resource for your company.
Instructive business presentation examples:
Company policy presentations,

Employee training presentations, and

Employee onboarding presentations.
What is the structure of a business presentation?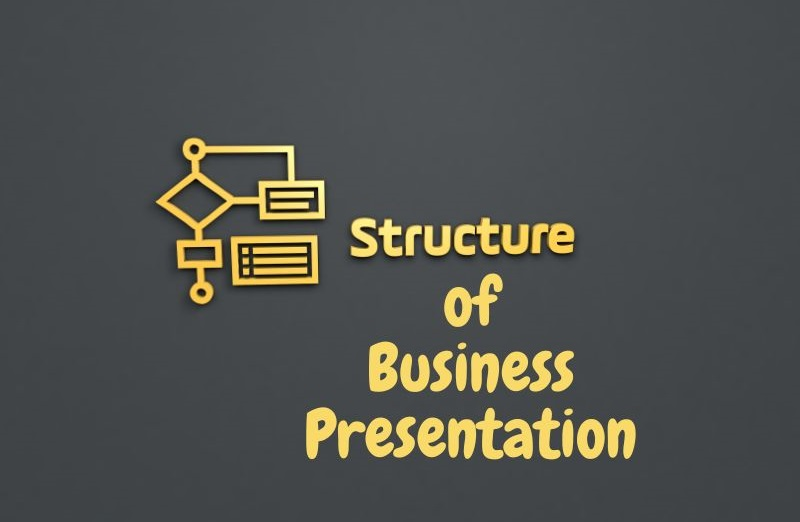 The context for your business deck will depend on the purpose and type of your slide. In general, every business presentation must contain the following:
Introductory slide

Agenda or purpose slide

Primary information or content slide

Key takeaways slides

Call-to-action or next-step slides
Tips and guides in crafting business presentations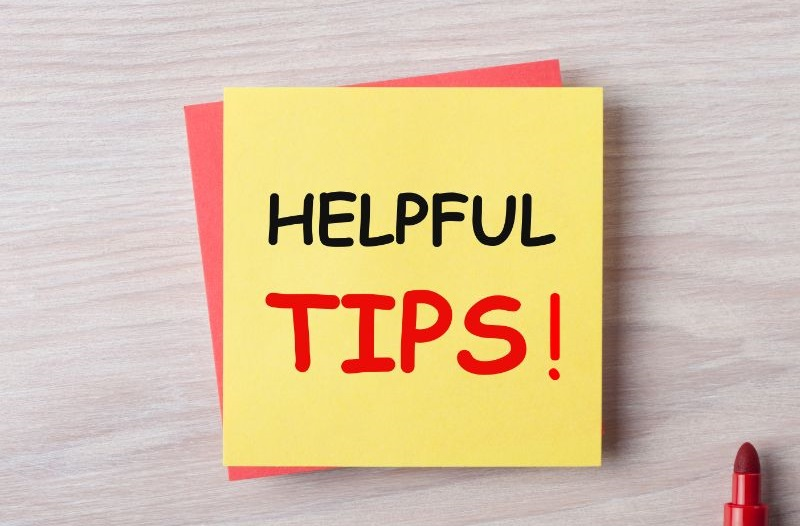 Here are some factors to remember when you want to create a killer business presentation design:
Start your presentation right.
The first slide deck of your awesome business presentation is the most crucial. Starting your presentation right can attract your audience's attention to the rest of the slides.
Read and visit our article about "How to start a presentation" for more opening ideas.
Create a compelling presentation design.
Whether presenting a marketing plan or a business performance report, you must ensure the slides are memorable. With presentation templates, you can create an eye-catching data visualization.
You can use our business presentation templates to create professional and stunning slides.
Here are the tips for making the best business presentations designs for your clients:
Use icons instead of bullet points

Be consistent

Stick to the 10-20-30 rule

Use images that are visually appealing to your clients

Make your marketing presentation interactive

Use business-friendly humor
But, most business presentations must follow the on-brand image in making slides. So, to make a bigger impact, you need to stick to your branding fonts, colors, and themes.
Check out our "Tips and Techniques: Presentation Designs" blog post for more ideas.
End your presentation effectively.
Crafting a remarkable ending is the best way to make a lasting impression. So, follow an efficient outline for your marketing presentations: main message, key points, and exciting CTA.
Read our "How to End a Presentation" article for more ideas on closing your presentation.
Final Thoughts on Business Presentations
Use the guide above to design a successful business presentation for your clients. By following our tips, you can keep your audience's attention on all of your slides.
Visit the Simple Slides blog and read our Google Slides and PowerPoint updates. Don't forget to subscribe to our YouTube channel for more presentation tutorials!
Frequently Asked Questions about How to Create Good Business Presentation Design:
What are the five types of business presentations?
The five types of business presentations are:
Investor pitch
Elevator pitch
Sales pitch
Product pitch
Informative presentation
What are the four main types of presentation?
The four types of presentation are:
Informative
Instructional
Arousing
Persuasive.
What are the basic elements of a presentation?
The basic elements of presentation slides are the introduction, main body, and conclusion.

Related Articles:
Polish Your Presentation Skills: 6 Strategies for Impactful Communication
Discover How To Use PowerPoint Arrows
Tips For PowerPoint: Wrap Text Around Image Quickly And Easily
Get A Free Sample of Our Award-Winning PowerPoint Templates + University
Join our mailing list to receive the latest news and updates from our team.
Don't worry, your information will not be shared.
We hate SPAM. We will never sell your information, for any reason.