Top Tips and Techniques of Storytelling in Marketing
Jul 14, 2023
Do you want to craft a good story for your marketing strategy?
A compelling story captivates an audience and creates a connection within your brand. Discover the basic techniques on how to craft engaging stories in marketing strategy.
In this article, we will walk through the following topics for making a marketing story:
What is storytelling in marketing?

What are the characteristics of a good story?

3 tips for using storytelling in marketing

Why should people use storytelling marketing?

Frequently asked questions about storytelling marketing.

What Is Storytelling in Marketing?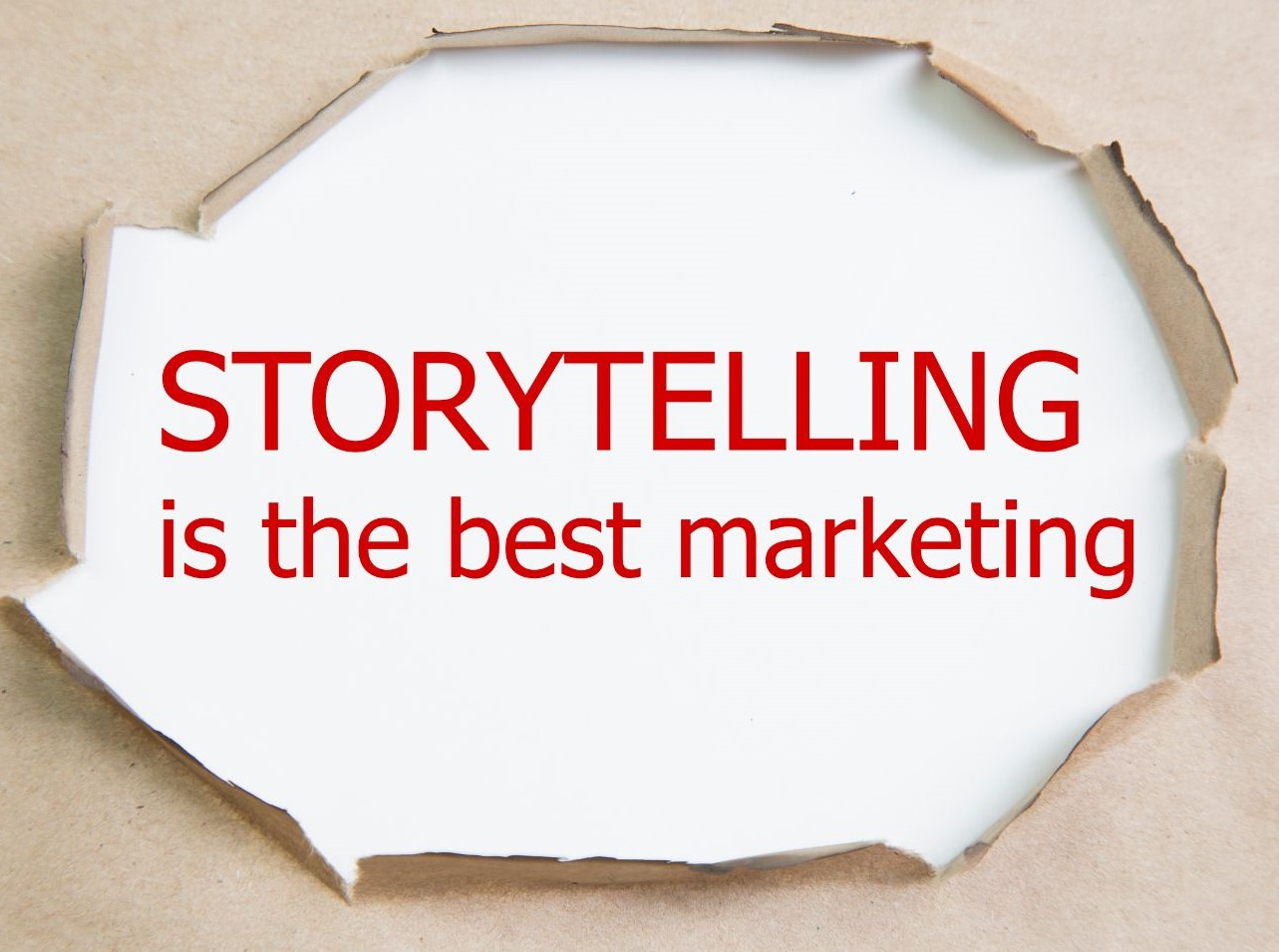 Storytelling in marketing requires creativity, vision, skills, and practice. It is also a process where you use facts and statements to create a connection with your audience.
Moreover, it can be an effective strategy for delivering a business' core message with impact.
A storytelling marketing strategy includes the following:
Story - significant moments, aspirations, and results where the people are involved.

Marketing - compelling business stories should be carefully calculated and presented.

Communication - the core message must be delivered effectively to the right people.
What Are the Characteristics of a Good Story?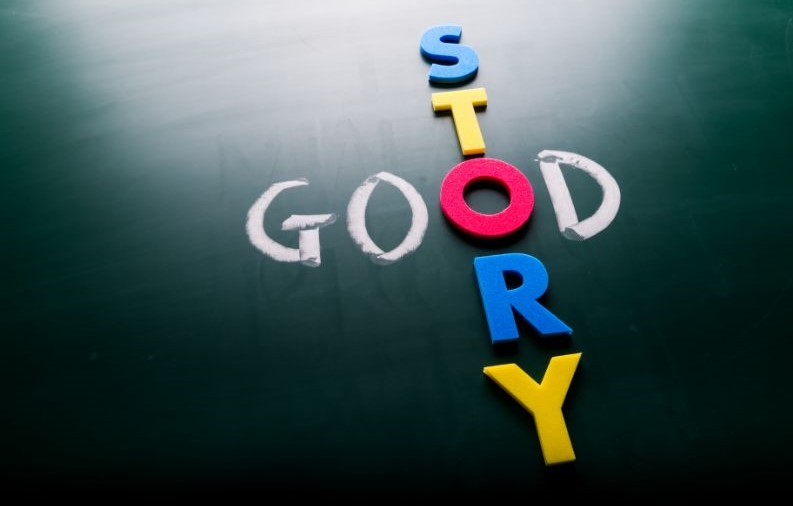 A good story must grab people's interest and persuade them. Moreover, adding suspenseful information in the middle can make your story memorable and meaningful.
So, good stories must be:
Entertaining: Great stories keep the reader interested in what's coming next.

Educational: A good story piques a person's curiosity, encouraging them to learn more.

Believable: Good stories must convince readers to trust and engage in a particular reality.

Organized: A good story follows concise planning that helps to convey the core message. This way, people can easily follow it.

Memorable: A good story must stick to the reader's mind.

Relatable: Good stories resonate with a person's life.
3 Tips for Using Storytelling in Marketing
Straightforward and dry information does not effectively capture people's attention. Instead, you can follow these tips to use storytelling in your marketing strategy:
Tip 1: Craft a story around your brand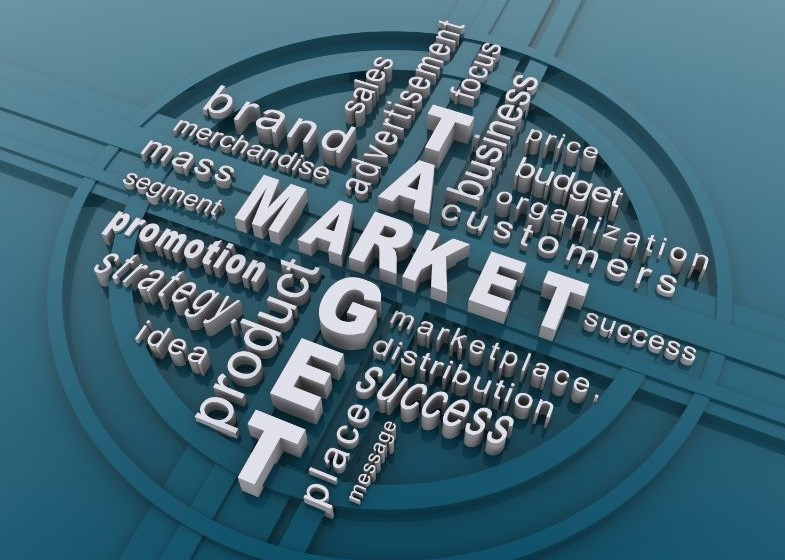 A brand story explains your origins and motivations. Moreover, it should explain why people should care and believe in you. Here are the main components of good stories for marketing strategies:
Characters

Conflict

Resolution

Structure

Setting
Once done effectively, storytelling can work wonders for a company. You can expect the following benefits:
Tip 2: Know what makes a good story for marketing
Your marketing story must paint a picture and provide visualization to your audience. So, create a compelling story that grabs people's attention and curiosity.
Here are the four essential elements of a powerful brand story:
Authenticity and consistency
Create an authentic story for your marketing strategy to build a brand name. By being transparent to your customers, you can gain their trust and convince them to believe in your brand.
Customer relatability
You should know your target market and understand their pain points. You can use the information to craft relatable stories around your brand.
Convincing call-to-action
It's not enough to craft stories around your brand. You should also learn how to convince people to take action. So, when using storytelling marketing, ensure that there's a call-to-action within the content. You can either tell them to buy a product, subscribe to a service, or sign up for a newsletter.
Maintained connection
Once you've connected with your customers, don't forget to maintain the relationship. You can encourage them to follow your company on social media. On the other hand, you can send them email marketing materials to keep them interested in your brand.
Tip 3: Choose your story medium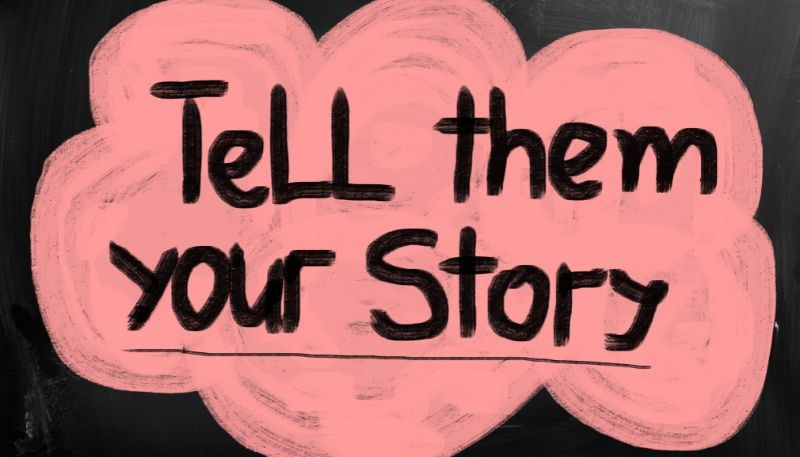 Stories can take many forms and shapes. So, choosing the perfect medium in storytelling is crucial in effectively delivering your message. After all, people around the globe have preferences for sharing and listening to stories.
Here are the four methods where you can share stories for your marketing strategy:
Written publications: You can publish your brand stories in magazines, newspapers, and online blogs. Choosing the ideal medium for the audience you want to target.

Public speaking: Business conferences can also be great for marketing your brand stories. To reach a broader audience, you can partner with a PR agency to secure a TED talk spot.

Podcasts and radio programs: Partnering with PR companies can also help you schedule interviews in radio programs and podcasts.

Digital stories: Digital storytelling come in various media formats, including:
Videos

Animations

Games

Images

Infographics

Why Should People Use Storytelling Marketing?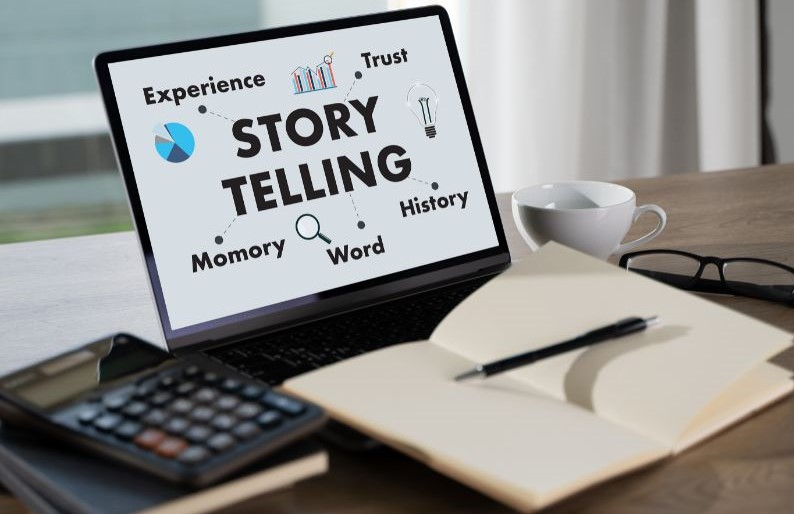 Creating successful brand stories can build an emotional connection with your audience. Plus, it allows you to inspire action and persuade people to use your product.
Final Thoughts on Using Storytelling for Your Marketing Strategy
Using storytelling in marketing can help improve brand credibility. Consequently, you can easily convince people to believe in what you offer.
For presentation tutorials, subscribe to the Simple Slides YouTube channel. Are you seeking professional presentation templates for Google Slides and Microsoft PowerPoint? Pay the low, one-time access fee to use our 10,000+ slides and infographics.
Frequently Asked Questions about Storytelling Marketing
What are the benefits of storytelling in businesses?
The following are the advantages of using storytelling for your business:
Create an emotional connection with your customers

Develop a lasting impression

Boost traffic and audience engagement

Make compelling marketing campaigns
What is the anatomy of a good story?
Here are the elements of a good story:
Plot
Setting
Characters
Point of view
Conflict
What is product storytelling?
Product storytelling is a method of conveying the value of a particular item by focusing on solving the user's problem.

Related Articles:
Learn How to Insert a Video into Google Slides
How to Draw on Google Slides in 3 Easy Ways
How To Do a Voice-Over on Google Slides: Everything You Need to Know
Get A Free Sample of Our Award-Winning PowerPoint Templates + University
Join our mailing list to receive the latest news and updates from our team.
Don't worry, your information will not be shared.
We hate SPAM. We will never sell your information, for any reason.