Organizational Chart: Definition, Types, Usage, and Template
Oct 27, 2022
To work effectively, employees need to have a good understanding of a company's organizational structure. In other words, they should understand the company's hierarchy and the relationship between employees.
So, how can you give your workers a clear picture of your organizational structure? What you need is a well-designed organizational chart.
But before you start drawing the typical pyramid-like organizational chart, understand that different types of organizational charts are available. You need to find a design that best suits your company structure.
We will discuss the different types of organizational charts and show you how to create one for your business.
What Is an Organizational Chart?
An organizational chart is a visual representation of a company's internal structure. It visualizes the different teams and departments, the employees' jobs and responsibilities, and the reporting lines.
You may design the chart to focus on a single department if needed. An organizational chart benefits business owners, employees, and potential investors.
Types of Organizational Charts.
Let's take you through the major types of organizational charts along with their strengths and weaknesses.
Hierarchical or Vertical Organizational Chart.
The hierarchical organizational chart is the most widely used organizational chart. Its pyramid-like structure shows staff members according to their position. The high-level executives come first, followed by the middle management and lower-level employees.
Depending on the type of organization, the board of directors, CEO, or president may come first. Hierarchy charts are used in different establishments, including public companies, schools, NGOs, military, and governmental bodies.
Advantages.
It defies lines of authority and reporting.

It helps employees to understand their roles and responsibilities.

It motivates employees by showing them a path to advance their careers

It boosts accountability

It solidifies the relationship between employees in a department
Disadvantages.
The departments may compete with each other

Poor connection between higher level staff and lower level staff

Slow communication and decision-making due to the complex chain of command

It may hinder innovation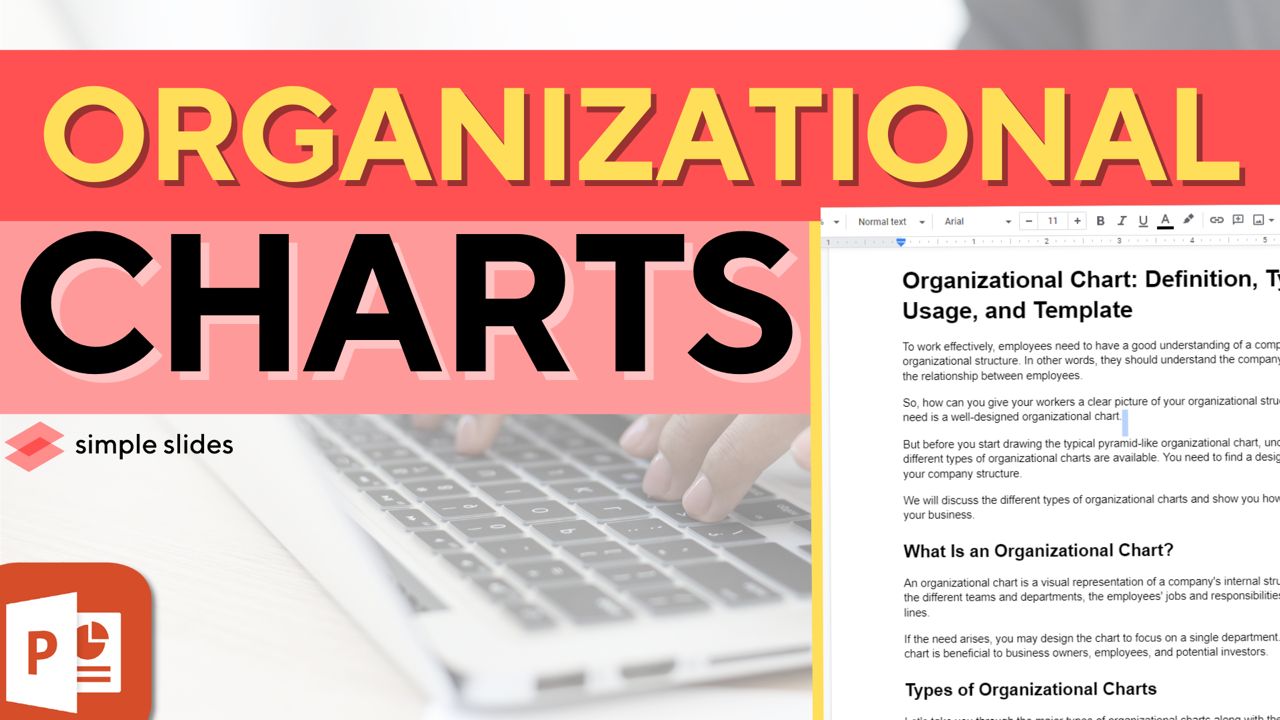 Flat or Horizontal Organizational Chart.
The flat organizational structure is suitable for firms with little hierarchy. A flat org chart features little or no middle management between the executives and staff.
By arranging employees on the same level, this organizational structure creates equality and gives individuals more decision-making power. Startups mainly use the flat organizational chart.
Advantages.
It fosters innovation

It boosts communication

It enables faster decision-making

It improves team spirit

It offers flexibility
DISADVANTAGES.
There is little supervision.

It may be not easy to manage as the company grows
Matrix Organizational Chart.
The matrix organizational structure is an advanced org chart that allows cross-functional teams to work together effectively. In this structure, an employee or team can report to multiple managers.
For example, an employee in the IT department can continue reporting to the department manager while working on a new project with a product manager. The matrix org chart is an excellent choice for firms who want to embark on new projects without realigning existing teams.
Advantages.
It allows the free flow of information

It ensures sufficient use of resources

It enables managers to select the best hands for their projects

It brings more value out of employees

It helps companies to retain their teams
Disadvantages.
It may result in a power struggle between managers

Workers may get conflicting instructions

It uses a complex reporting structure
Introducing the best timeline infographics.
Divisional Organizational Chart.
The divisional organizational structure breaks companies into segments based on their products, services, market, or location. Each division functions independently by controlling its resources and having its marketing team, IT team, HR, and other essential departments.
For instance, a fashion company can have different divisions for male clothing, female clothing, accessories, and footwear. Divisional org charts are an excellent choice for large organizations with independent departments.
Advantages.
It makes large companies flexible.

It boosts accountability and transparency.

It offers a competitive edge.

It encourages autonomy.

It helps companies to increase their offerings.
Disadvantages.
How To Create an Organizational Chart.
You don't need special skills or tools to create an organizational business chart. All you have to do is to follow the steps listed below:
Step 1: State the Requirements
Before working on your organizational chart, you must state the requirements. This will ensure that you create a structure that suits your business. Here are some questions you may ask yourself:
What's the chart's purpose?

Will you be focusing on the entire company or a particular department?

Is it for internal or external use?
Step 2: Collect Information.
After stating the requirements, you can collect the necessary information for your chart. Ensure you gather correct and recent information.
The best way to do this is to contact your HR department for a list of the company's employees and their job titles, departments, responsibilities, and headshots.
Step 3: Structure Your Chart.
The real work begins here. Go back to the types of organizational charts we explained earlier and select the option that suits your company best.
After that, you can sketch the structure and add the different departments and employees with their descriptions. Try not to miss any detail.
Step 4: Create Connections.
Connect the individuals, teams, and departments based on their relationships. Link them with lines and ensure that the reporting relationships are easily understandable.
Step 5: Review.
Review your organizational chart to see if you missed any essential detail. You may also show it to your colleagues to see if they would add or subtract anything.
Check out our decision tree templates.
Benefits of Using Organization Charts.
Here are some ways you will benefit from designing an organization chart for your business:
It keeps organizations organized

It serves as a visual directory

It shows employees their roles and reporting relationships

It boosts communication and collaboration

It makes all employees feel like a part of an organization
Download an Organizational Chart Template.
Did you know you don't have to start your organizational chart from scratch? You can save valuable time by choosing organizational chart templates.
We have done all the hard work to design a professional and visually-appealing organizational chart template that includes diagrams of different organizational structures. All you have to do is to pick your preferred diagram and enter employee names, roles, departments, and more.
Frequently Asked Questions:
What's the purpose of an organizational chart?
An organizational chart visualizes a company's hierarchy and the roles and responsibilities of various individuals and departments.
What are the four types of organizational charts?
The four types of organizational charts include hierarchical, flat, matrix, and divisional organizational charts.
Where can I download organizational chart templates?
You can download an org chart template from Simple Slides.
Related Articles:
How to create a Gantt chart in PowerPoint
Get A Free Sample of Our Award-Winning PowerPoint Templates + University
Join our mailing list to receive the latest news and updates from our team.
Don't worry, your information will not be shared.
We hate SPAM. We will never sell your information, for any reason.