The Benefits of Project Management Templates | A Beginners Guide
Make an impression on your clients and work tasks easier on your team - use a project template!
What Is a Project Template?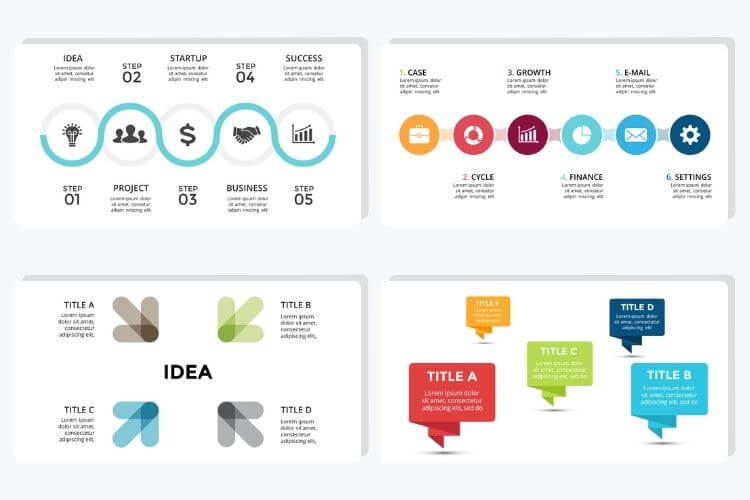 Project management templates are used as a great way to save time and effort. The name basically speaks for itself - they allow us to manage our projects in an effective way, in order to build consistency between similar projects in terms of the sequence of work tasks performed.
Making a great impression on your clients has become an unsaid necessity of today's corporate world. Businesses are always looking for unique ways to leave an impact on their clients. We know by now that one sure way to stand out from the crowd is to always deliver projects on time, without sacrificing the quality and sanctity of said project.
Effective project management templates can be a solution to many problems around the workplace, and all that's required of you to know is how you should use them. The goal is to create a lasting effect on your clients, and an easy to follow structure of work tasks for you and your team.
Project templates help our clients and colleagues understand the core of the project, and help in getting the results desired in an efficient and convenient way.
The Benefits of Project Management Templates
Project management templates are a basic framework that defines a project's structure. Such templates are used to help in creating new plans in a much faster and hassle-free manner. Let's take a look at how they benefit us -
Project templates help us save valuable time: Do you really want to waste your timereinventing the wheel every time you start a new project? Eliminate the immense amount of time to come up with even the simplest of projects by using project templates.
Reinforces the Process - Utilizing a project management template in the right wayreinforces the need for a process. After using project templates for a certain amount of time, it starts to become second nature to you and your team. Everybody comes together to become more aware of the necessity for each piece of information to be delivered in full, and on time.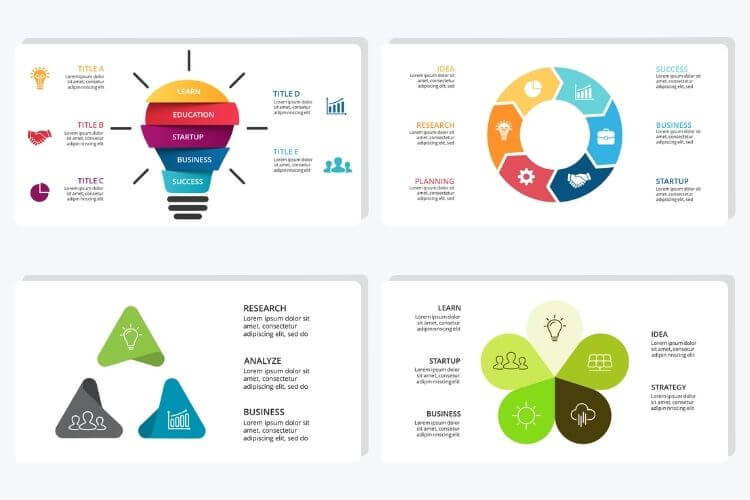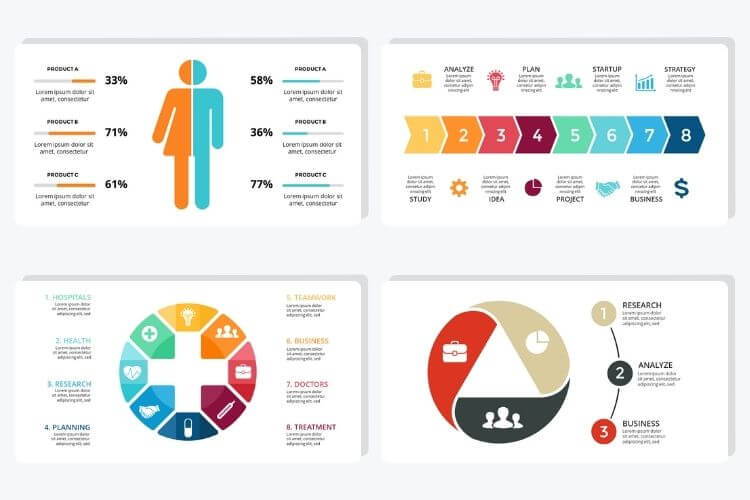 Communicating effectively builds teamwork: When you consolidate all of your worktasks onto one platform, it encourages your team to cooperate with one another. If there are any issues, it becomes evident for everyone to see. Additionally, there will be no room for finger-pointing if a problem does arise. Management is also able to unobtrusively observe the ongoing process of work tasks, and only get involved when necessary. When there is effective communication between you and your team, it develops into enhanced team solidarity. This means that any unnecessary stress and extra work is eliminated, and is almost incalculable.
Ensures correct planning: Ever heard of the quote '' measure twice, cut once''? One of the benefits of using a project template is that it also forces you to plan for the contingencies of all other departments. When you're complete with information, planning becomes a real tool and no longer just an exercise in futility. Project templates are actually the culmination of experience garnered on previous project.
Project templates reduce risk: Everyone is capable of identifying problems within theirown sphere of responsibility. However, the real trick is to identify potential problems, before they even occur. There is an innumerable amount of problems and liabilities associated with proceeding with information that's incomplete. A project template is able to serve as a repository of all relevant project data, allowing there to be no miscommunication.
They secure your archive information: Have you ever kept something for a long time,thrown it away, then the next day instantly found yourself in a situation where it could be of some use? If so, we feel your pain! And so do project management templates. Make sure that you don't trash old project templates, and allow your team to have access to all whether old or new. Do not hamstring your team by limiting access to the information that they need.
Enhance client confidence in your business: In the final analysis of any project, client satisfaction of the completed project is your goal. A project management template will allow you to answer any questions your client may have in a more timely and confident manner.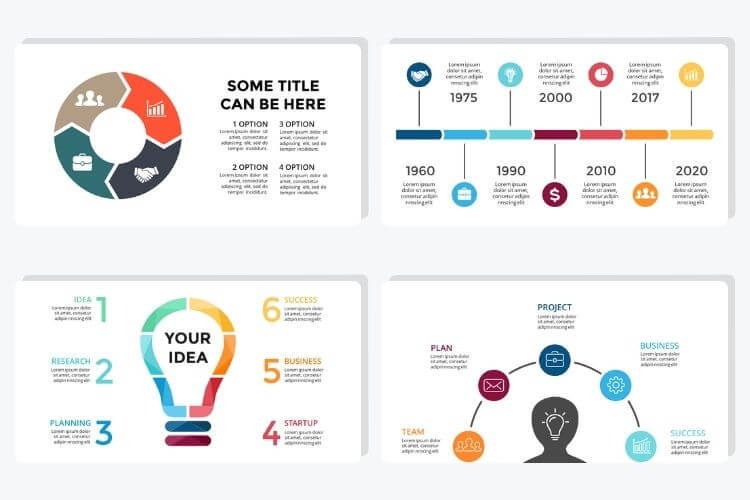 If you're looking for a way to stand out to your clients, organize yours and your team's work tasks, and deliver projects in full, on time, and beyond expectations; use Simple Slides professionally designed project management templates.
With the option to choose from up to 201 beautifully designed project templates, you'll never have to deal with project chaos again!
Everything in Premium + Our University
$99
New Slides Monthly
(One Time Fee)
10,000+ PowerPoint Slides (with Updates!)

201+ Lectures ($299 Bundle Savings)

16+ Hours of On-Demand Video

Animated Presentations Course Upgrade

Premium Font Pack ($99 Value)
10,000+ Slides & Lifetime Updates
$49
New Slides Monthly
(One Time Fee)
10,000+ PowerPoint Slides (with Updates!)

FREE Monthly Slide Updates ($999 Value)
$29
No Updates
(One Time Fee)
10,000+ PowerPoint Slides (no access to updates)
100% Money Back Guarantee

We are so confident that our 10,000+ graphics & slides offer everything that you need. We offer a full 100% money back guarantee with 7 days of purchase.
All we ask is that you provide proof our product is not working or is giving you technical issues, then we will refund your money immediately.